Curriculum Designed for Approval
Renowned K-12 Curriculum
Your school's reputation, funding, and credibility hinge on its ability to receive and maintain accreditation. That's why we've designed a curriculum that makes it easier to gain and keep accreditation.
---
Accredited SmartFox K12 Curriculum
Curriculum You Can Trust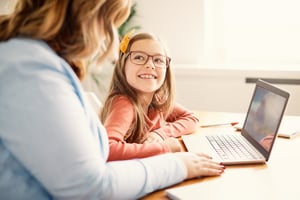 SmartFox K12's curriculum is trusted by accreditors and educators. That means it's easier for your school to use the curriculum to pick up or renew accreditation. Here's what makes SmartFox K12's curriculum especially attractive to accreditors:
It's designed by experts: Our curriculum was crafted by accreditation specialists and educators.
It's K-12-approved: Our curriculum is used by leading accredited K-12 schools.
It's trusted by the UC: Coursework is approved by the University of California system.
It's accepted by national bodies: We've helped schools achieve curriculum approval from national bodies, including the NCAA.
It's customizable: Coursework is customizable, so you can meet your students' specific needs.

Advanced, Stress-Free Reporting
Track and Prove Learning Outcomes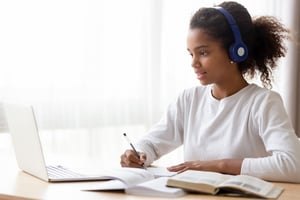 When it comes time to renew your school's accreditation, you'll need to prove your institution is performing. That's why we've made the reporting process as simple as possible. Don't stress when it comes time to renew accreditation. With SmartFox K12, you get:
An all-in-one platform: Access an integrated SIS and LMS that connect all your education information.
Seamless access to info: Easily download, export, and share reports with accreditors.
Ongoing tracking: Use built-in analytics to measure and prove student progress.
Clean enrollment data: Access and download enrollment data with ease.



---
Want to learn more about the SmartFox K12 Curriculum?